Manufacturing Management System
MMS by SenServe
Streamline Your Manufacturing Business
MMS offers custom solutions that can manage & digitise every aspect of your medium-sized manufacturing business.
Features could include:
E-Marketing of your business
Website Optimisation
Web shop creation
Production Planning
Workstation Task Allocation
Real-time Production Stats
Quality Control Checks
Daily Production Diary
Product Listing App
Digital Documents
Automated Invoices & bills
Response Manager
Custom Checklists
Business Intelligent Reports
Staff Training
Asset Management
Stock Management
Delivery & Route Planner
Employee Management
Staff Performance Checks
Attendance Rota
Central Business Calendar
System Management
Accounting Integration
IsMMS the right solution for your Manufacturing business?
Yes. Digital transformation is an imperative to ensure your business can:
Stay Agile and Competitive: Ensure your business can adapt effectively in a fast-paced environment
Cut Costs: Remove human error
Save Time: Automate lengthy administrative processes
Add Value: Improve the quality of services for your customers
Scale Up: Unleash your business potential by removing the manual processes holding you back
Stay Safe: Make processes contactless and remote
Make Effective Decisions: Access reports on revenue and performance monitoring easily
Mobility in Manufacturing is The Future
Ensure everything is available to you on the move via the mobile and tablet apps with custom features built specifically for you.
Our Manufacturing App has:
Production Planning: Set product and quantity targets.
Workstation Tasks Allocation: Assign an employee, deadline and timer.
Accurate Product Production: Have detailed product notes for each employee.
Staff Performance Checks: Compare estimated and actual time taken for the process.
Real-time Production Stats: Ensure you can deliver on promises.
Effective Quality Control & Delivery: Quality Control Checks directly from the app.
Daily Production Diary
Multi-site access
Bring in new customers every day of the week
Let us increase your ordersthrough e-marketing tools including Google and Facebook.
Raise customer awarenessof your Manufacturing Business: We would take the time to understand your challenges, create a tailored marketing campaign and manage your social media presence, this could include:

Business page creation on social media
Unique weekly posting
Content & graphic creation for posts
Page management
Marketing progress reports

Website optimisation, increase enquiries and bookings
Increase customers: Make the sale easy for them
We will help you:
Set up or transform your existing online platform into a user-friendly, enticing website to improve customer experience.
Create a web-shop, including your own branded app, so that your customers to order your products directly, making it easy for your customers to re-order
Simplify the sale process: allow customers to generate a quote and pay directly online.
Product Listing App
Everything in your stock and inventory can be uploaded with an easy-to-use product listing App:
Important data and images easily and in bulk
Create 'product' items for your website or generate a catalogue that can be published, printed or uploaded
The product listing process is simple:
Product picture is taken
Add brief description, price & quantity
The product is ready for sale on your webshop, customer ordering App, social media and google smart shopper
Make it Easy with Digital Documents
Tired of wasting time on unintuitive paper-based systems? Switch to MMS to store your important information safely and efficiently.
Digitise Your Contracts & Agreements
With MMS you can produce, print, download or send any document electronically.
Including:
Order Forms
Invoices& Bills
Insurance
Contracts
Maintenance requests & status
Compliance Reports
Health & Safety Procedure
Cut down admin time with Automated invoicing & bills process
With MMS, your staff can save hours of admin time creating invoices and bills.
Our system can automatically generate the documents you need and populate areas with any information you require, there is no need for you to copy anything across.
Invoices & Bills can then be automatically saved, printed or electronically distributed to all necessary parties.
Response Manager
Never lose a conversation with a potential enquiry because it is lost in someone's mail-box. With a central response manager, all enquiries correspondence is done from a central dashboard so any of your team members can respond and view previous conversations.
Streamline the Production Planning Process
Save time with lengthy production planning and organisation tasks.
With MMS's smart Planning function, you can quicky and efficiently allocate staff, machinery and materials.
The Production Planning function is linked to stock levels and staff/ machinery availability to ensure everything runs smoothly.
Ensure Quality atEvery Production Stage
We know you are alwaysconscious of the quality of your products. The cost of your reputation and returns is high.
MMS can help you with making sure each workstation and department do their specific Quality Control Checks.
Better still, MMS can also be used by Quality Control Department with final checks and allows Quality Control Team to take photographic evidence of condition the product left the factory.
MMS can also help you to perform regulatory checks for things such as acidity and fire resistance.
Streamline your day-to-day operations with Custom checklists
With MMS, you create your own checklists to streamline your day-to-day operations and manage them digitally.
Gone are the days of chasing staff for missing out a step in the manufacturing process. With MMS, your whole Manufacturing journey can be streamlined making sure all processes and procedures are followed by each department and relevant team members notified of actions needed and actions taken.
All the way from processing sales orders to delivery to your customers, MMS can help.
Maximise efficiency with Custom Checklists
Capture Everything:
You can create questionnaires and forms that allow you to gather information and generate reports.
Sector Specific Checks
Fill in pre-populated checklists tailored to your sector and follow specific guidelines or create your own checklists based on your needs.
Reports
Generate reports from each completed checklist, including pictures submitted to answer questions. Or get a summary report of multiple checklists over a chosen period of time. PDF reports can be emailed directly from the App.
Train Your Staff
Create bespoke tasklists for your employees so they understand how to do each job properly. You can even attach training videos.
Insert images as evidence in your checklists
Why stick with just the checkbox method when you can add evidence of the work? Now, there will never be any questions about the quality of the work done.
Ensure Compliance returning to Work
COVID-19 back to work Checklist:
Pre-defined Manufacturing Checks based on Govt.'s guidance done directly from the App.
Stop the spread of COVID-19 in your business by following the government required COVID-19 checklist and make sure your staff stays safe.
No paperwork, no configuration needed. Ready to download and use.
Reopening Checks & Risk Assessments:
With MMS you can effortlessly perform and digitally record your risk assessment as you reopen your business to make sure all hazards are accounted for.
Also carry out specific opening and closing checks.
All your staff need is the MMS App and everything is done consistently everyday.
Asset Management: Manage Your Fixed & Rotational Assets More Efficiently
From MMS's Asset Management function, you can check a repair history, report a repair, track tools and equipment all from one App!
Reports can also be communicated quickly, all from a single app.
Fixed Assets: (E.g. Fixed Machinery, Fire Alarms, Smoke Detectors)
Tag your fixed assets with QR Codes or RFID Tags.
Employees can scan QR codes to report faults.
Engineers can scan to check an asset's repair history.
Asset managers can analyse repair trends, common issues and keep spare parts in stock.
Rotational Assets: (E.g. Vans, equipment, tool boxes)
Check your rotational assets in and out using QR codes.
In a single view, see what's due to be returned.
Text reminders sent to people who've not returned loaned assets.
Perform testing, checks, MOTs, calibrations
Your Own QR Codes on the go
No more waiting for 3rd party suppliers to provide you the asset tags.
Our asset management App comes with a portable battery powered Bluetooth QR code printer.
Print QR codes for the assets while on the move.
RFID & GPS Asset tags
We can link RFID tags to assets too.
Instead of scanning a physical tag, simply walk within the RFID operating range to detect what assets are within the reach.
Tired of lengthy, inefficient stock taking methods and missing items?
With our Stock Management system QR technology, you can check stock in and out efficiently and track your stock in real time.
Make sure you have everything you need; the business intelligent Stock function can automatically order in the necessary quantities for an order or for regular replenishments.
Check stock in & out using our stock management App:
Real time stock and inventory management app that keeps your sales team informed of the actual stock in hand as well as the lead times on products that are not in stock.
Capture every detail of stock deliveries to ensure transparency such as date, time and person who delivered.
Linked to purchase order or sales order ID and stock levels are automatically updated.
Use the integrated QR scanner to check the product in or out instantly
Scan an existing QR or barcode of a product or print your own QR and barcodes directly from the system
Sign against each check-in directly on the app to ensure responsibility
Daily/ weekly/ monthly stock check created
Automatically updates the system
Reduce inefficiencies with Delivery and Route Planner
Our delivery module removes any inefficiencies of incorrect routes and ensures the right quantities are taken and given:
Reduce missed deliveries
Contactless deliveries
Built-in route optimisation
Items are tracked to sales orders
You can:
Allocate deliveries & drivers direct from the app
Plan and preview your drivers' routes
Add delivery notes
Delivery drivers' can:
Access their own app to follow planned route
Keep customers informed with their real-time locations
Scan notes & receipts to ensure the right items are delivered
Collect e-signatures against each item
Stay Informed: Central Business Calendar
Create a staff calendar with permission-based options to assign follow ups, installations and to stay informed on your business activities.
Visual Actionable Reports
No one has the time to sit on desk and compile reports. The App sends the visual reports directly to the management with photographs. Not only that, the report includes a living action plan highlighting jobs to be carried out by others. A summary report of multiple checklists over a chosen period of time can also be created automatically.
Stay in Control: System Management
Generate and access important information including: product makes, models, categories, legal letters, nominal codes
Important data and images easily and in bulk 
Manage options and site permissions 
Make Informed Decisions about your Manufacturing Business: Generate Custom Reports
Make sense of your data: select which module you want to generate a report from, defining your specific conditions and automatically generate a pdf.  
Generate product exports
Reports on enquiries, quotes and leads
Track sales insight
Revenue & sales reports
Efficient Employee Management
Gone are the days of sinking time into paper-based rotas. Our simple staff management system instantly provides you with the full picture.
Clock in easily: Staff can check in and out with face scan or by sharing their location.
Track your employee attendance, holidays and breaks.
Automatic Scheduling: You can create weekly schedules that take into account your staff, their preferred hours & roles.
Quickly access HR information from anywhere: job role, line manager, payroll details, breaks, employment contract & emergency contacts.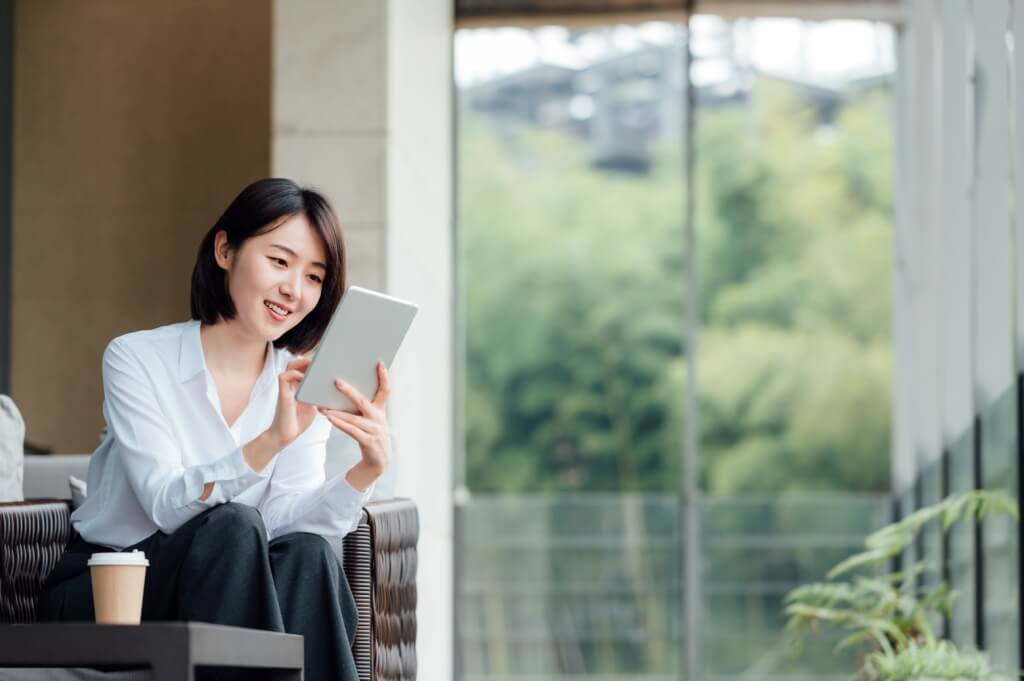 Never Miss What's Important to You:
Your most important business indicators can be displayed on each employee's dashboard.
Automatically send alerts, emails and reminders. 
Never miss out on potential customers with lead & enquiry management:
Capture all leads and enquiries that come through.
Store important details such as where it has come from, lead/ enquiry type, and who it is assigned to.
Convert leads into an enquiry, survey, quotation or sales order easily.
Add lead or enquiry follow ups to staff calendars.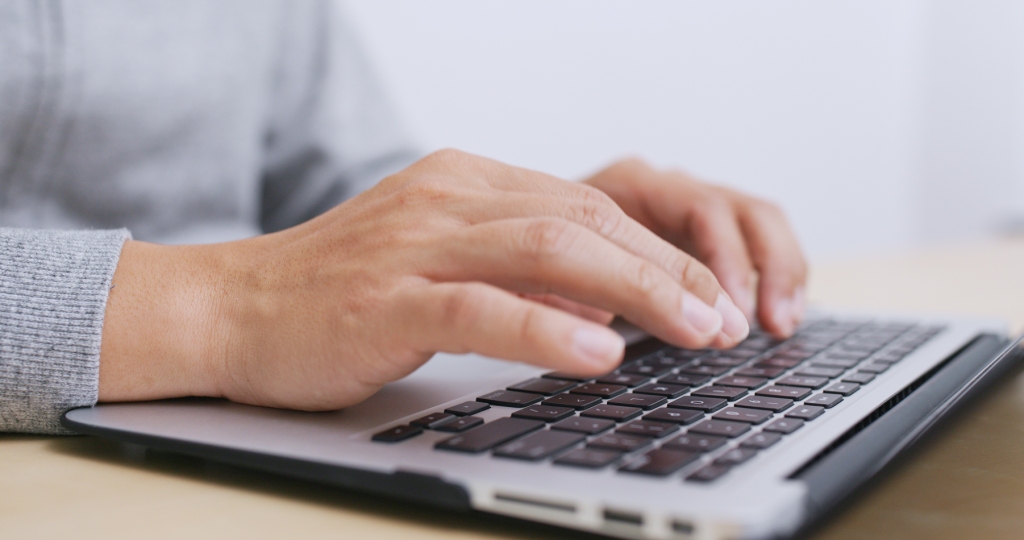 Make Quotations Easily
Professional looking quotations generated by the system automatically with a few clicks
Ensure business continuity with all quotations
View a detailed breakdown including product images, product total, service charges, delivery charges, subtotal, VAT and net total.
Add a discount easily.
Capture upfront costs.
Email quotation as a pdf directly from the system.
Convert quotations into sales order seamlessly
Help to picture the details with our easy-to-use Visual Composer
A visual presentation of all products in a mood board shape is generated automatically by the system with a few clicks 
Create mood boards by selecting products within the system 
Generate your own branded visual pdf presentation for your customers for them to see every detail of the products along with pricing, dimensions and quotation summary.
Email it directly from the system to various customers which they can respond to ready for it to be converted into a sales order
SAGE & Other Accounting Software Integration
Reduce duplication of work for your bookkeeping and accountancy teams.
Eliminate human error of typing information from one system to another.
Our system integrates directly with SAGE and other accountancy software to make your manufacturing business processes more efficient.
For example, orders, invoices and purchases are all tied in with SAGE, posting directly into the system.
Real time updates between the accounting systems and MMS enables all team members to have clarity on finances and bills
Product Attributes & Variations Management:
Generate unlimited product variations with varied prices and SKUs. Share product variations and SKUs on your webshop, customer app, social media and other sales channels.
Our attributes feature allows you to create, manage and locate variations easily with unique identifiers (SKUs).
For example, if a product has foam filling or high back, or comes in a range of colours.
Ensure customer awareness of all options
Easily locate each variant
Variants are linked with the supply chain, stay informed of what manufacturers can deliver on.
More than just software: We are with you every step of the way.
We go above and beyond for our customers, offering top quality continued support: 
Implementation
An account manager to ensure things run smoothly
Remote & on-site training available 
UK-based technical support
Be Safe: Covid-19
Avoid unnecessary paper & contact: digitise and streamline your business
Check your business compliance with the latest government rules and regulations
Keep your staff in line with protocol using customised checklists
We don't just build systems, we build loyalty
Get to know the features of our customised Systems & Apps