Care Home Management
Actio
Actio offers a customisable solution for all the needs of your Care Home:
Some features we can offer include:
Enquiry Management
Resident Management
Finance Management
Medications
Activities
Food and Meal Plans
Emergency Contacts
Personalised Care Plans
HR
Attendance Management
Stock Control
Maintenance Checks
Audit Reports
Feedback
Digital Documents
Accident & Incident Forms
Checklists
Combine all the features you require into a single dashboard and increase efficiency, accountability and the quality of care for your residents.
Streamline the enquiry process for your potential residents and your staff.
Enquiries can be made directly from your website and the information is automatically extracted and saved in your system.
Your staff can quickly access the key information about a potential resident such as:
Personal details
How they would be funded
Care needs information
Residence type
Assessment question responses to see if the resident is appropriate for the level of equipment and resources you can provide.
Ensure quality of care and save time with Resident Management.
Rather than relying on an ineffective filing system, out-of-date database or even word of mouth, with Actio you can access detailed information for each of your residents on the go:
Who they are/ personal information
Funding information
Care information
Personalised care plans
Weekly assessment details including weight, measurements and mood
Tired of trying to work out lengthy finance and calculation processes?
With Actio's finance module you will have access to all the information you need, with automatic calculations and records to save you time and effort.
Funding Source: Access how each resident is funded, including local authority, central government, disability or veteran funding or via family.
Rules: Manage and ensure accurate funding and fee calculations with details such as second homes and keep track of any extra charges such as trips, events, or laundry.
Fee structure: Actio's integrated booking system can work out exact pricing for any combination of details. For example, the monthly fee for a nursing patient with a luxury suite.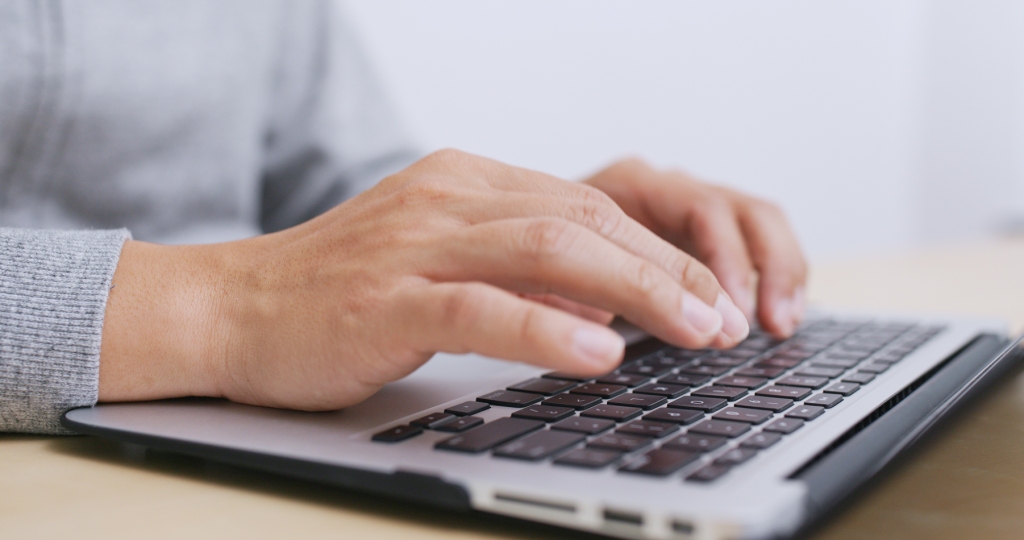 Improve patient care and cut out human error by keeping track of Medications with Actio.
File on each resident to make sure all staff are aware of different medications, dosage and timing.
Have added notes from other staff with personal details about how a resident likes their medication admitted or how to keep them calm.
Checklist for staff to fill in after administrating medicine to ensure each resident has the right ones at the right time.
Access previous medication data to stay in the know about patient history and what works for them.
Improve engagement and wellbeing with an Activities calendar
Actio's integrated activity diary can ensure your activities and events are well planned, do not clash with other appointments and improve the engagement and wellbeing of your residents.
Ensure quality and improve efficiency with Actio's Food Management system.
Incoming food delivery checks: ensure quality and order accuracy
Food storage checks such as temperatures
Cooking & cooling temperature and allergen checks
Menu management: create and edit menus, share them with residents and their families along with all the dietary details
Stock Management: Check the stock level of food items easily and send requests for re-ordering when running low all via an app
In the case of an emergency, save time trying to track down the contact information needed.
Actio stores all the needed Emergency Contacts safely in the system, accessible from anywhere, 24/7.
Improve the quality of care with personalised care plans.
With Actio, your staff can create and access personalised care plans for each individual resident.
This ensures that no matter which member of staff is caring for a resident they can be aware of and care for their specific needs.
For example, staff could access each resident's:
Medical Care Plan
Routines: Likes, Dislikes, Preferred Timings
Cognition & Mental Capacity Care Plan
Food & Nutritional Care Plan
Hygiene Care Plan
Weight Control Plan
Body Maps: Keep track bruises, scars and bodily changes
Behavioural Notes: Advice to deal with a particular situation or behaviour
Care plans can also be made pictogram friendly to assist those without English as a first language.
With these personalised checklists, it also ensures accountability for each stage of resident's care being delivered to a high and equal standard.
Efficient HR & Employee Management
Track your employee attendance, holidays and breaks.
Quickly access HR information from anywhere: job role, line manager, payroll details, breaks, employment contracts &emergency contacts.
Keep track of staff training
Generate employment contracts
Working Hours
Create custom induction checks based on job role
Stay in Control: Manage Your Stock Efficiently
With our Stock Management system QR technology, you can check stock in and out efficiently and track your stock in real time. Ensure you are never left short of what you need, such as cleaning materials, equipment and replenishments.
Affordable Facial Recognition Attendance & Rota System
Gone are the days of sinking time into paper-based rotas. Our simple staff management system instantly provides you with the full picture.
With facial recognition software your staff can clock in and out easily, see personal notes you have left for them and track if they are early or late.
Staff can also check in and out by sharing their location through the app.
Automatic Scheduling: You can create weekly schedules that take into account your staff, their preferred hours & roles.
Link attendance information to your payroll systems.
Easy Repair Management: Save Time, Effort & Money
Staff can report necessary repairs 24/7; adding photos or videos of the issue.
Repairs can be assigned to your staff or be tendered out to contractors via the App.
Everyone necessary can be notified when the issue is fixed and receive an update with photo evidence.
Get reminders when items need to be checked such as fire alarms, smoke detectors etc.
Ensure your compliance with audit reports and checks: Keep Ratings & Funding Up
With Actio you can access and complete audit reports than ensure you are compliant with the CQC.
We give you the tools to create these reports digitally and easily, with options to provide photographic evidence. Save time transferring information about and put information directly into the app, automatically ready to download, send or print.
Audit reports we could provide include:
Monthly audit report
Quality audit report
Care plan audit report
Health & safety audit report
Weight loss audit
Unannounced audit report
Catering audit reports
Monthly medication audits
Monthly accident audit
Improve your services by collecting informative Feedback
With our easy survey App you can gather and analyse feedback on resident experience, dining quality, visitor feedback and activities to improve the quality of your services.
Surveys can be customised to ask the questions you want answered.
Find out what your employees think and then use your findings to help make your staff happier.
You could also post feedback directly to your website or social media from the system to show others the quality of your service.
With Actio's Digital Documents you can access all the key information you need from anywhere, 24/7
Including:
Assessments
Application forms
DBS checks and information
Internal checks for referencing
Save time for your residents with automatic Accident & Incident Forms
See details from previous incidents
Add attachments such as pictures for evidence
Safety instructions can be displayed
Staff can add an 'Action needed' status
Collect all the information needed quickly and easily, generate a pdf with a click of a button.
Efficient Improvements: Custom Checklists
Customisable Checklists can ensure quality of care, accountability, compliance and train your staff.
Quality of care
Checklists can be created for your staff to follow in all care processes to ensure quality is upheld. These can also include the personal preferences of each resident such as having a cup of tea before they have a bath.
Accountability
This is also ensured as you can see who has completed each checklist and staff can provide photographic evidence of a completed task.
Compliance
Make sure all your business imperatives such as Health & Safety are all up to scratch and in line with expected standards using specialised checklists.
Train Your Staff
Create bespoke task lists for your employees so they understand how to do each job properly. You can even attach training videos.
Never miss an important a piece of communication & assign tasks between staff.
You Do is a mobile application developed for managing team activities and assigning tasks to one or more team members who will be responsible for that task.
Each department can assign each other tasks and pass on information easily to ensure nothing is lost in handovers.
Stop having to chase progress:
The status of every task is recorded on the App so no requests are lost or forgotten. Tasks can be easily prioritised; everyone knows what needs to be completed first.
Ensure your home is the go-to option for residents who need care.
Let us increase your occupancy through e-marketing tools including Google and Facebook.
Raise awareness of your Care Home: We would take the time to understand your challenges, create a tailored marketing campaign and manage your social media presence, this could include:

Business page creation on social media
Unique weekly posting
Content & Graphic creation for posts
Page management
Marketing progress reports

Website optimisation, increase enquiries and bookings
Keys Management: Organise your keys and know who has them.
Managing keys can be hard. If you are tired of wasting time looking for keys or losing them, we can provide the perfect solution and save you time and money. Our Keys Management App helps you to organise.
Assign QR codes to your keys
Print your own key tags with your own QR code printer
Scan keys in and out
Automatic SMS and email reminders when keys are not returned.
Response Manager
Never lose a conversation with a potential enquiry because it is lost in someone's mail box.
With a central response manager, all enquiries correspondence is done from a central dashboard so any of your team members can respond and view previous conversations.
Make Informed Decisions with Business Intelligent Reports
Actio can automatically generate reports that help you to make informed decisions about your Care Home.
For example, generate daily, weekly or monthly reports depicting:
Profit
Revenue
Costs
Occupancy
Accidents and incidents
Be Safe: Covid-19
• Avoid unnecessary paper & contact: digitise your processes
• Keep your residents and staff as safe as possible
• Check your business compliance with the latest government rules and regulations
• Keep your staff in line with protocol using customised checklists
We don't just build systems, we build loyalty
Get to know the features of our customised Systems & Apps