Furnishing Management System
FMS by SenServe
Streamline Your Furnishing Business
FMS is a specialist system to manage and digitalise your furnishing business.
Leads & Enquires
Surveys
Quotations
Visual Composer of Products
Sales Order & Invoices
Purchase Orders
Products & Services
Stock Management
Packs & Packages
Digital Notes
Calendars
Delivery Management
System Management
Reports
Our solutions are customisable; we can solve your exact business needs.
Is it right solution for your furnishing business?
Yes. Digital transformation is an imperative to ensure your business can:
Stay Agile and Competitive: Ensure your business can adapt effectively in a fast-paced environment
Cut Costs: Remove human error
Save Time: Automate lengthy administrative processes
Add Value: Improve the quality of services for your customers
Scale Up: Unleash your business potential by removing the manual processes holding you back
Stay Safe: Make processes contactless and remote
Make Effective Decisions: Access reports on revenue and performance monitoring easily
Increase customers: Make the sale easy for them
We will help you:
Set up a user-friendly website and web-shop including your own branded app for your customers to order your products directly, making it easy for your customers to re-order
  Raise brand awareness and increase sales through social media campaigns
Sales Rep App
Never miss a sales opportunity by giving your sales staff an App to collect basic customer details whether it is on the shop floor, at an exhibition or on the field sales.
Create quick quotations for customers from mobile and tablet
Email product brochures and variations directly from the app along with the quote to interested customers
Collect customer information for remarketing
Field sales staff can view their potential clients in a map nearby to them
Commission and sales targets calculator
Order fulfilment and payment options included
Sales staff can view their allocated accounts directly from the app including payment history and credit applied
Product Listing App
Everything in your stock and inventory is uploaded with an easy to use product listing App:
Simple product listing process where product picture is taken, brief description, price, quantity is added and the product is ready for sale on your webshop, customer ordering App, social media and google smart shopper
Never Miss What's Important to You:
Your most important business indicators can be displayed on each employee's dashboard.
Automatically send alerts, emails and reminders.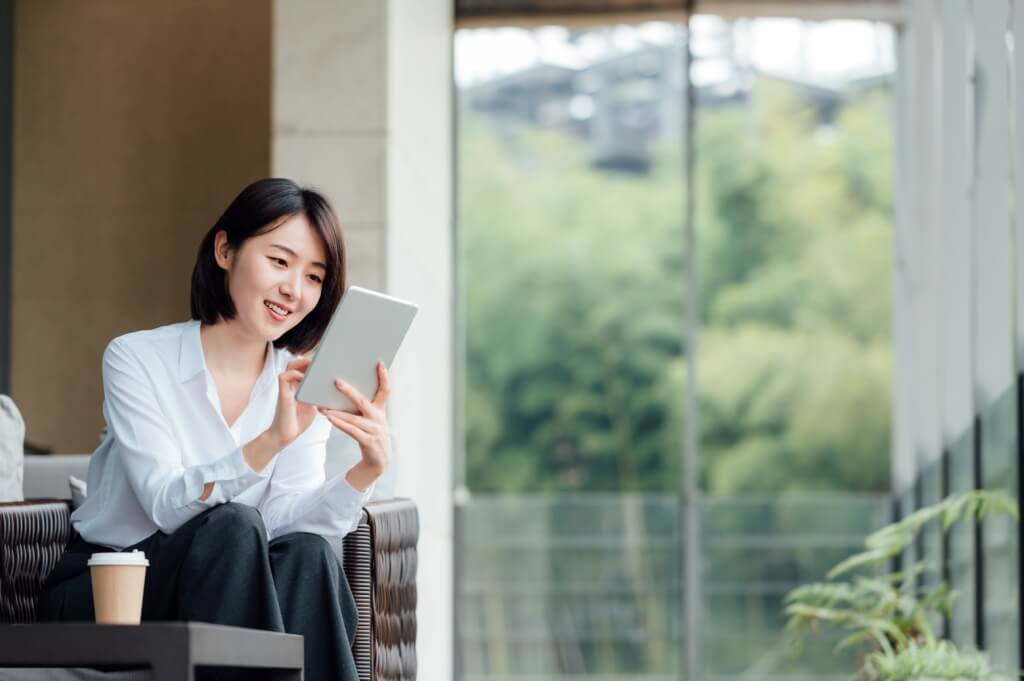 Never miss out on potential customers with lead & enquiry management:
Capture all leads and enquiries that come through.
Store important details such as where it has come from, lead/ enquiry type, and who it is assigned to.
Convert leads into an enquiry, survey, quotation or sales order easily.
Add lead or enquiry follow ups to staff calendars.
Save on Time, Money & Paper with Digital Surveys:
Survey App within FMS helps Interior Designers and Furniture Installers to capture everything that is needed to furnish commercial or residential properties.
Add contact and product information, view room and arrangement details all on the go.
Avoid miscommunication between your interior designers, fitting teams and delivery staff.
Create mood boards, select and share the products with your customers.
Save time by converting a survey directly into a quotation.
Leave instructions for fitters and delivery.
Capture detailed requirements for flooring, dimensions, windows, curtains, blinds
The app informs all the suppliers and fitting teams of the requirements in real-time.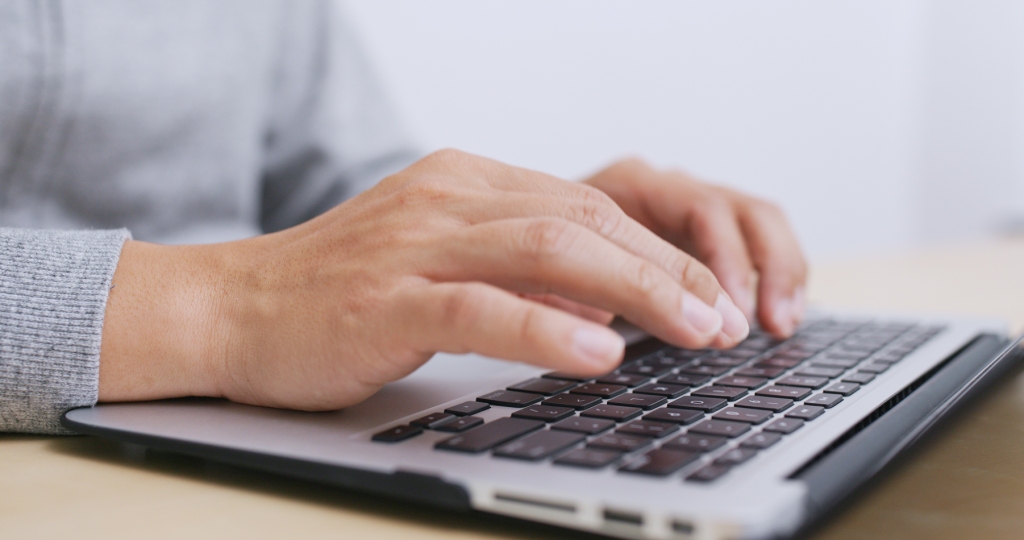 Make Quotations Easily
Professional looking quotations generated by the system automatically with a few clicks
Ensure business continuity with all quotations
View a detailed breakdown including product images, product total, service charges, delivery charges, subtotal, VAT and net total.
Add a discount easily.
Capture upfront costs.
Email quotation as a pdf directly from the system.
Convert quotations into sales order seamlessly
Help to picture the details with our easy to use Visual Composer
A visual presentation of all products in a mood board shape is generated automatically by the system with a few clicks
Create mood boards by selecting products within the system .
Generate your own branded visual pdf presentation for your customers for them to see every detail of the products along with pricing, dimensions and quotation summary.
Email it directly from the system to various customers which they can respond to ready for it to be converted into a sales order
SAGE & Other Accounting Software Integration
Reduce duplication of work for your bookkeeping and accountancy teams.
Eliminate human error of typing information from one system to another.
Our system integrates directly with SAGE and other accountancy software to make your furnishing business processes more efficient.
For example, sales orders, invoices and purchase orders are all tied in with SAGE, posting directly into the system.
Real time updates between the accounting systems and the FMS enables all team members to have clarity on finances and bills.
Efficient Products, Packs & Packages Management
Add and edit product details
Add product images: you can upload images in bulk and automatically link them to products and upload directly to your website
Packs & packages: Create deals for certain property types (e.g hostels) or room types (e.g. kitchen)
Upload/ publish products directly to your website
Publish your products on social media and listing platforms such as Amazon and Ebay
Integrated with SAGE
Add part details to streamline process of part replacement such as a particular leg or spring.
Include & access buying details including suppliers, VAT and cost price
Access selling details such as VAT, retail price, sale price, trade price and wholesale price
Generate pdf product brochures with product descriptions and dimensions ready to be emailed or shared with your contacts on social media, WhatsApp etc
Product Attributes & Variations Management:
Generate unlimited product variations with varied prices and SKUs. Share product variations and SKUs on your webshop, customer app, social media and other sales channels.
Our attributes feature allows you to create, manage and locate variations easily with unique identifiers (SKUs).
For example, if a product has foam filling or high back, or comes in a range of colours.
Ensure customer awareness of all options
Easily locate each variant
Variants are linked with the supply chain, stay informed of what manufacturers can deliver on.
Services Management
Create services within packages or independently:
Delivery service
Fitting service
Disposal service
Returns service
Replacement
Warranty and repairs
Each service can be priced based on duration, fixed fee, project etc.
Tired of lengthy, inefficient stock taking methods and missing items?
With our Stock Management system QR technology, you can check stock in and out efficiently and track your stock in real time.
Check stock in & out using our stock management App:
Real time stock and inventory management app that keeps your sales team informed of the actual stock in hand as well as the lead times on products that are not in stock.
Capture every detail of stock deliveries to ensure transparency such as date, time and person who delivered.
Linked to purchase order or sales order ID and stock levels are automatically updated.
Use the integrated QR scanner to check the product in or out instantly
Scan an existing QR or barcode of a product or print your own QR and barcodes directly from the system
Sign against each check-in directly on the app to ensure responsibility
Daily/ weekly/ monthly stock check created
Automatically updates the system
Stop wasting time on unintuitive paper-based systems. Use our digital forms to record your key information quickly and easily.
Updates are automatically put into your main system.
Disposal forms:
Disposal team can easily keep track of items to be disposed off
Price of the disposal is updated from the app and invoice for the customer generated automatically
Disposal fees are calculated based of various factors such as no of items to be disposed location, size and volume etc
Return Forms:
The return process of products managed easily through the return form
The correct return items are collected as per the requirements and are added back into the stock, reflecting accurate stock levels
Go Back Forms:
Items that need to be replaced with similar products are managed through go back forms
A customer would like the item to be replaced instead of returned
Capture all the details of the original item purchased with the item it has been replaced with along with quantity and pricing etc
Use Digital Delivery and Collection notes to Streamline your Processes.
Don't waste time and resources on inefficient delivery and collections, be sure that the right items have been collected or delivered using our app.
Digital Supplier and Customer Collection Notes:
Ensure the right items have been collected
Use scanner to cross check the items with the purchase/ sales order
Don't waste time going back and forth
Digital Delivery Notes:
Ensure the right items are delivered to the right customers
Cross check products and location using the app's built in QR scanner
You Do (Quick notes):
Never lose a piece of communication between your field and office staff.
You Do is a mobile application developed for managing sales leads, team activities and assigning tasks to one or more team members who will be responsible for that task.
Capture sales leads on the go:
Make sure hot leads are followed up quickly and increase the chances of conversion.
Stop having to chase progresses:
The status of every task is recorded on the App so no requests are lost or forgotten. Tasks can be easily prioritised; everyone knows what needs to be completed first.
Translation option:
Translated information with the press of a button.
Stay Informed: Central Business Calendar
Create a staff calendar with permission based options to assign follow ups, installations and to stay informed on your business activities.
Access Your Contacts Quickly & On-The-Go:
Bring up details on customers, suppliers and staff immediately. Access details on individual customers simply, including their enquiries, surveys, quotes, sales orders, invoices, notes and related properties.
Communicate from a central response manager to each of your contacts directly from the system, keeping a trail of all communications through email and WhatsApp etc.
Efficient Employee Management
Gone are the days of sinking time into paper-based rotas. Our simple staff management system instantly provides you with the full picture.
Clock in easily: Staff can check in and out with face scan or by sharing their location.
Track your employee attendance, holidays and breaks.
Automatic Scheduling: You can create weekly schedules that take into account your staff, their preferred hours & roles.
Quickly access HR information from anywhere: job role, line manager, payroll details, breaks, employment contract & emergency contacts.
Reduce inefficiencies with Delivery and Route Planner
Our delivery module removes any inefficiencies of incorrect routes and ensures the right quantities are taken and given:
Reduce missed deliveries
Contactless deliveries
Built-in route optimisation
Items are tracked to sales orders
You can:
Allocate deliveries & drivers direct from the app
Plan and preview your drivers' routes
Add delivery notes
Delivery drivers' can:
Access their own app to follow planned route
Keep customers informed with their real-time locations
Scan notes & receipts to ensure the right items are delivered
Collect e-signatures against each item
Stay in Control: System Management
Generate and access important information including: product makes, models, categories, legal letters, nominal codes
Important data and images easily and in bulk
Manage options and site permissions
Make Informed Decisions about your Furnishing Business: Generate Custom Reports
Make sense of your data: select which module you want to generate a report from, defining your specific conditions and automatically generate a pdf.
Generate product exports
Reports on enquiries, quotes and hot leads
Track sales insight
Revenue & sales reports
Mobility in Manufacturing is The Future
Ensure everything is available to you on the move via the mobile and tablet apps with custom features built specifically for you.
Our Manufacturing App has:
Production Planning: Set product and quantity targets.
Workstation Tasks Allocation: Assign an employee, deadline and timer.
Accurate Product Production: Have detailed product notes for each employee.
Staff Performance Checks: Compare estimated and actual time taken for the process.
Real-time Production Stats: Ensure you can deliver on promises.
Effective Quality Control & Delivery: Quality Control Checks directly from the app.
Daily Production Diary
Multi-site access
Be Safe: Covid-19
Avoid unnecessary paper & contact: digitise and streamline your business
Check your business compliance with the latest government rules and regulations
Keep your staff in line with protocol using customised checklists
We don't just build systems, we build loyalty
Get to know the features of our customised Systems & Apps